Earlier this month, the Falcone Law Firm sponsored the Second Annual Joe Winters Memorial Golf Outing. We are proud to have been able to contribute to their noble cause.
About the Winters Center for Autism
Winters Center for Autism, a 501 (c)(3) non-profit affiliated with the Winters Family Foundation, was established in 2020 after years of thoughtful planning and development. Joe and Michele Winters, native Long Islanders, have been strong advocates for high-quality services for people with autism since their son Sean's diagnosis in 1996.  They have long believed that employment provides people with a sense of fulfillment and purpose. Today, autism affects 1 in 54 children in the United States.

The Winters Center for Autism is committed to enhancing the quality of life for adults with autism through job creation, training and placement while helping businesses to develop and implement programs to employ people with autism.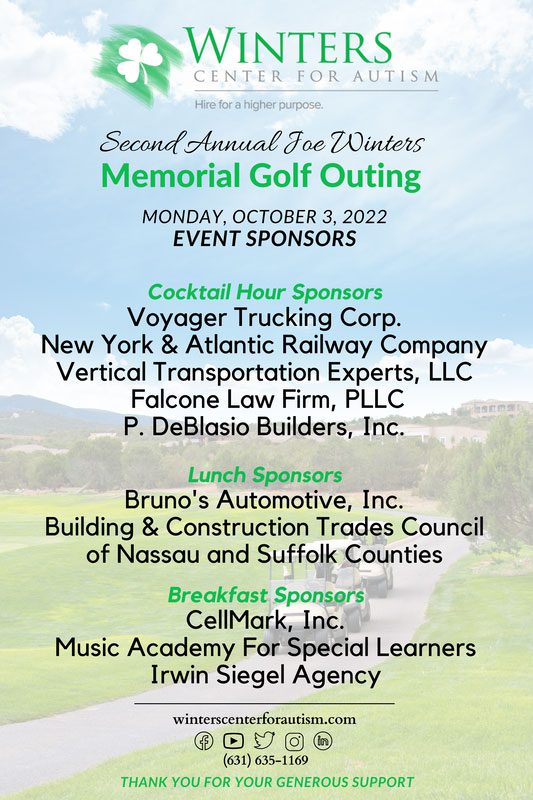 Giving Back to Our Community
At the Falcone Law Firm, we understand the importance of giving back to our community. We pride ourselves on supporting causes that impact individuals and families throughout Long Island, and the Winters Center for Autism holds a special place in our hearts.
To learn more about the Winters Center for Autism or to support their cause, please visit https://www.winterscenterforautism.com/ or call (631)635-1169.